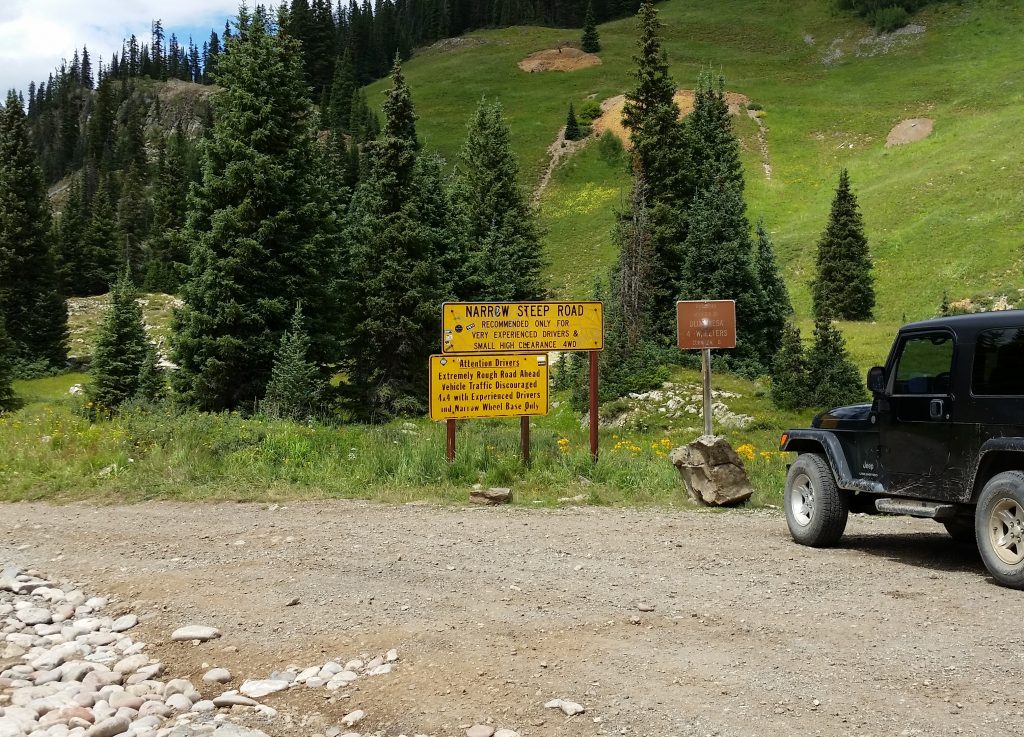 Schofield Pass sits within the Sawatch Range of the Elk Mountains between Crested Butte and Aspen.  The pass tops out at an elevation of 10,707 between the town sites of Gothic and Marble.  Once the snow melts, many of our renters travel what we call the big loop which encompasses Slate River Road, Paradise Divide, Paradise Basin, Schofield Pass and ending with the town site of Gothic before heading back to Crested Butte.  Timing wise this usually puts you back in town for a late lunch or to re-supply before heading back out for more off-road adventures.
Schofield Pass continues beyond the point imaged in the photo, where a large sign warns drivers of the ensuing danger of The Devil's Punchbowl.  For safety purposes our vehicles do Not go beyond this point.
This area is world renowned for its wildflowers and there is a reason why we have an entire festival dedicated to the flowers. If you've ever dreamed of being surrounded by wildflowers in a high alpine meadow, like in the movie 'Sound of Music,' then this is your spot!  Hikers have many options to choose from as well, if it's the infamous 401 trail, hiking to Judd Falls, the 403 trail, Rustlers Gulch, Deer Creek, Copper Trail, the many offerings in the Snodgrass area or even the West Maroon Creek Trail to Aspen.